Reporting & Integration
Debtor Profiling

Making sure your debtor contact details remain up to date is key to ensuring your invoices get paid. OPS allows you to customise the information collected during payment so that you can keep your records up to date.

OPS makes it easy for you to set rules about which data you need to collect, whether you're collecting up to date address data, telephone numbers or email contact details.

When making a payment your debtor will be asked to provide this additional information. OPS makes this information available to you as a standard report in comma separated values (CSV) format, which can be easily imported into most customer relationship management (CRM) and accounts systems.
Payment Reconciliation
OPS gives your accounts team all of the information they need – in a friendly spreadsheet format – to allow them to reconcile payments into your bank account back to the original transaction.

Banks often pay a full days worth of transactions into your account as a single payment, which means that you have to wait until the end of the month until you get your statement to be able to reconcile the cash you've received.

With our reconciliation report you can either manually reconcile payments to your ledgers, or simply import the report as a CSV text file directly into your ledgers for automatic reconciliation.

Even better, reconciliation reports can be run at any time for any period – whether it's hourly, daily, weekly, monthly or even some arbitrary time period.
Real Time Reporting
OPS provides you with real-time cash receipt reporting. With our simple to use web based tools you can quickly get a handle on the cash position of your business instantly.

Our system can be accessed on any Internet enabled device so it doesn't matter if you use OPS in multiple offices. All of the information – no matter how far your offices are geographically spread – can be viewed live across your entire business, allowing you to spot any issues before they have a chance to escalate.

The reporting tools built into OPS are available 24 hours a day, 7 days a week and provide you with full transactional information including, date and time of transaction, bank responses to authorisation requests, fraud rating of the transaction and a whole host of other information collected during the payment process.
Integrated Payment Systems
Online Payment System makes it easy to integrate data collected during payments directly with your internal accounting systems. Our systems already connect with the Sage, QuickBooks, Pegasus Opera and Lawson accounting systems.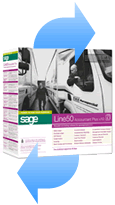 So, if you're running a bespoke accounting package or an off-the-shelf application that isn't integrated with OPS, then you can use the simple CSV file format to import and export transaction information between OPS and your accounts package.

This makes keying errors a thing of the past and allows your accounting resources to concentrate on other activities.