Putting An End To Late Payment Culture
The Government has joined forces with the Small Business Economic Forum (SBEF) in a bid to help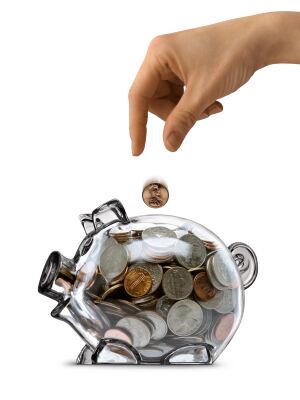 improve cash flow for UK businesses.
The bodies have created the Prompt Payment Code (PPC) agreement in order to influence business payment processes. It aims to help SMEs in particular to manage their late payers with improved credit control measures that will help to ensure customer payments are more organised, secure and more likely to be received on time.
The SBEF - which consists of 12 of the largest business bodies - has expressed its full support of the PPC agreement and is encouraging its members to invest in effective credit control practices, including -
Agree payment terms with customers before delivery of products and services, so that "your business is not bullied into accepting unfavourable terms from customers" (Philip King, Chief Executive of the ICM (Institute of Credit Management).


Know your rights and utilise the current legislation to pursue late payers, so that you can minimise the issues that late payments bring to business.


Modernise your customer experience with einvoicing and use where possible.


Read the publication 'Get Paid!' for further tips and hints on cash collection.

SBEF members are responsible for the entire operation and are even requiring their own subscriber bases to adhere to the principles outlined above.
We discussed the impact of late payments on UK business in our previous blog post and it seems that Phil Orford, Chief Executive of the Forum of Private Business agrees that they can damage business, saying that "Late payment forces business to close, plain and simple. Ensuring small firms are paid on time and in full is key to their future growth and prosperity, and also to the UK's economic prospects."
By introducing effective credit control measures to your business you can create a culture of prompt payments that will help your business to grow faster. OPS credit control tools feature -
Automated SMS, email and posted letter communications – you can schedule as many standardised or bespoke reminders as you want to go out to your customers. By reminding your customers that their payment is due you can increase the chances of receiving their payment. This is perfect if your staff have honed in on the best chasing method for late payers as you can tailor the content these customers receive in order to get the best results.


Recurring, subscription and instalment payments – this is perfect for businesses whose debtors consistently forget to pay or for those who pay for products and services on subscription. By offering a convenient payment solution that is completely set up by you, you can ensure that your business receives the payments on time. Not only that but it notifies you and your customer(s) if the payment has failed, so that alternative arrangements can be made.


Late payments are very damaging to business growth
and the fact the Government has now become more involved in the movement highlights the importance of the issues that debtors bring and the recent drive to encourage people to commit to the principle of prompt payments.
More than 1,000 businesses have signed up to and committed themselves to the PPC agreement alongside the Government's current initiatives to oust the late payment culture in the UK, help businesses get paid faster, improve business growth, educate businesses on the law and their legal rights when pursuing late payers as well as how to minimise the problems that late payments bring to companies.