Take back credit control in-house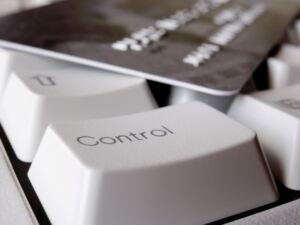 Industry watchdogs report small firms are having to wait longer than ever to be paid. This comes as no surprise to those engaged in small business credit control. Yet many business owners still cling to the idea that legislation, or naming and shaming will change the situation, reveals Open Payment System.
Few businesses plan a credit control strategy before starting up - ninety per cent only take an interest when their first problem arises. Obviously this is bad news, so Open Payment System has some advice to offer…
Make sure all of your customers receive a contract and that they sign it - make sure it clearly states your terms - rather than vague payment conditions.
Acknowledge each order received and keep an audit trail.
Operate a credit sanction system before a debt becomes overdue. Any company which trades with small businesses and solely relies on credit agency ratings is in danger of taking on bad business and losing good business. Employ old fashioned methods like trade references, industry and area contacts and credit circles when undertaking business with a high risk customer.
Operate a collection system. Ensure that your actions and letters are fit for purpose. Do not delay chasing payment for fear of losing business. Do not continue supplying both non and slow payers.
Few small businesses use a solicitor due to the costs involved. Many who try the small claims court system have found it a waste of time and effort. Most companies who have placed debts with collection agents have found the service sold did not match the service received. In every instance, the implementation of internal credit control has improved clients' tenfold - in some instances by up to 60 days, at the same time cleaning old debts as well as finding un-invoiced turnover.
For many business owners, their main priority is survival. Ironically, survival does not always include credit control. One crucial contribution to the future success of small business in the UK would be the employment of a professional credit controller, even on a limited basis, which would give them positive control of their credit function.Many small firms could improve their cash flow in-house: there is no need to employ an outside organisation. One recent management survey showed that outside interference is amongst the top three fears of all small businesses.
Seek the right advice, as many small businesses have in the past been poorly advised by those with a service to sell. What most businesses need first is help from those with an understanding of credit control and the tools to bring the cash home.
If you take back control, less energy will go on chasing non-payments. Implement a payment system that makes it easy for clients to pay in order to make that "cheque in the post" response a thing of the past.
OPS from Open Payment System provides you with all of the tools you need to implement an effective credit control strategy. From making it easy to send copy invoices to customers who claim to have not received them, to chasing for money - OPS acts as a single destination for credit control in your business.
Find out more about OPS today and how it can help your business.