Cash flow is king in credit crunch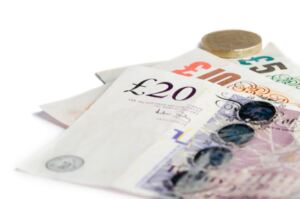 Given the doom-mongering about the recession, SMEs are currently biting their nails. But, amongst the media hype, The Association of Chartered Certified Accountants (ACCA) is advising firms how to stay on top during the credit crunch.

"SMEs need to keep a firm grip on cash flow - making sure that they can be, and are being paid on time and keep dialogue going with the bank. A level and sensible approach is needed during these turbulent times," urges Allen Blewitt, chief executive of ACCA.

Here are Open Payment System' own top tips for keeping the cash flowing:
Manage Money
Nothing is more crucial than sound financial planning. Be prepared to take tough decisions in a tough climate.
Re-check your credit facilities with UK retail banks.
Keep talking to the bank AND to your accountant!
Check those bank charges! Switching accounts may result in a better deal. Ask for a better rate based upon your customer loyalty.
Watch out for hidden bank charges and factor such charges into financial planning.
Cash Flow
Are you Direct Debit arrangements working in your favour? Are the debit dates best for your business and your personal finances?
Clear that credit card debt! Use interest free cards or pay balances off before interest is charged.
Chase your cash flow. If you can't make payments inform your creditors and let them know when they can expect a payment.
Follow cash flow forecasts and monitor cash flow meticulously. Ensure management accounts are up to date. Clear outstanding items and keep your own house in order.
Tighten up credit control. Put in place cash collection procedures that make it easy for your customers to pay - via an on-line payment system for example.
The Open Payment System (OPS) is one, sure-fire way of keeping the cash rolling in.

OPS Benefits Include:
A single, centralised system for payments: merge your payment processing systems across multiple departments and locations.
Collecting payments in different currencies or customers based in different regions should no longer delay payments to you.
Improved efficiency - instant cash inflow and outflow updates. Why be at the mercy of your bank's website? Maintain complete control over your payments
OPS offers instant electronic payment processing: from validation to secure transmission of payments to financial institutions and payment systems.
A model payment system made for you; OPS can support a variety of payment models. Use OPS as part of an accounts payable or collection process. OPS is equal to the task - the task of collecting your payments.